Can Be Viewed Horizontally with Smart Phones
[ BACK TO THE CHRISTMAS PAGE ]
The Christmas Child
written & performed by Carl Vasta
from his "It's Christmas" CD
Copyright 2002 by Carl Vasta
All Rights Reserved
video run time: 4 minutes - 53 seconds

Sorry, your browser doesn't support HTML5 video.
You can hear this song by clicking on the video
or using the player below.
mp3...The Christmas Child...mp3
Selecting a MP3 link
The 80kps link is stereo and best for dial-up. The 128kbs is stereo and usually the default for MP3s. The 320kbs is stereo and closest to the quality of a CD and works best if you have broadband.
To download the MP3
Right click on an MP3 link above or the player and "save target as" or "audio" to your computer
THE CHRISTMAS CHILD

Christmas is a lonely child,
searching for a home
People take him for a day,
then they leave him alone
Unwrapped presents by the tree,
soon there are no more
The greatest gift remains unopened,
waiting at the door

Christmas is a little baby,
in a manger warm
Angels singing to the shepherds,
the Christmas Child is born
Wise men travel from a distance,
to this lonely place
Bringing gifts and giving honor,
just to see his face

The Christmas Child spent his life,
searching for the lost
He healed their hearts and gave them
strength, even from the cross
Abraham and Moses too,
lived to see His day
When the Father sent the Christmas Child,
to take our sins away
( Abraham-John 8:56 )
( Moses-Matthew 17:2 / Mark 9:2 / Luke 9;28 )
Christmas is the son of God,
Jesus is his name
He's coming back upon the earth,
forever is his reign
If you're sad at Christmas time,
you could not ask for more
Call his name, the Christmas Child,
He's waiting at your door
Listen! I stand the door and knock;
if anyone hears my voice and opens the door,
I will come into his house.....
( words of Jesus ) [ Revelation 3:20 ]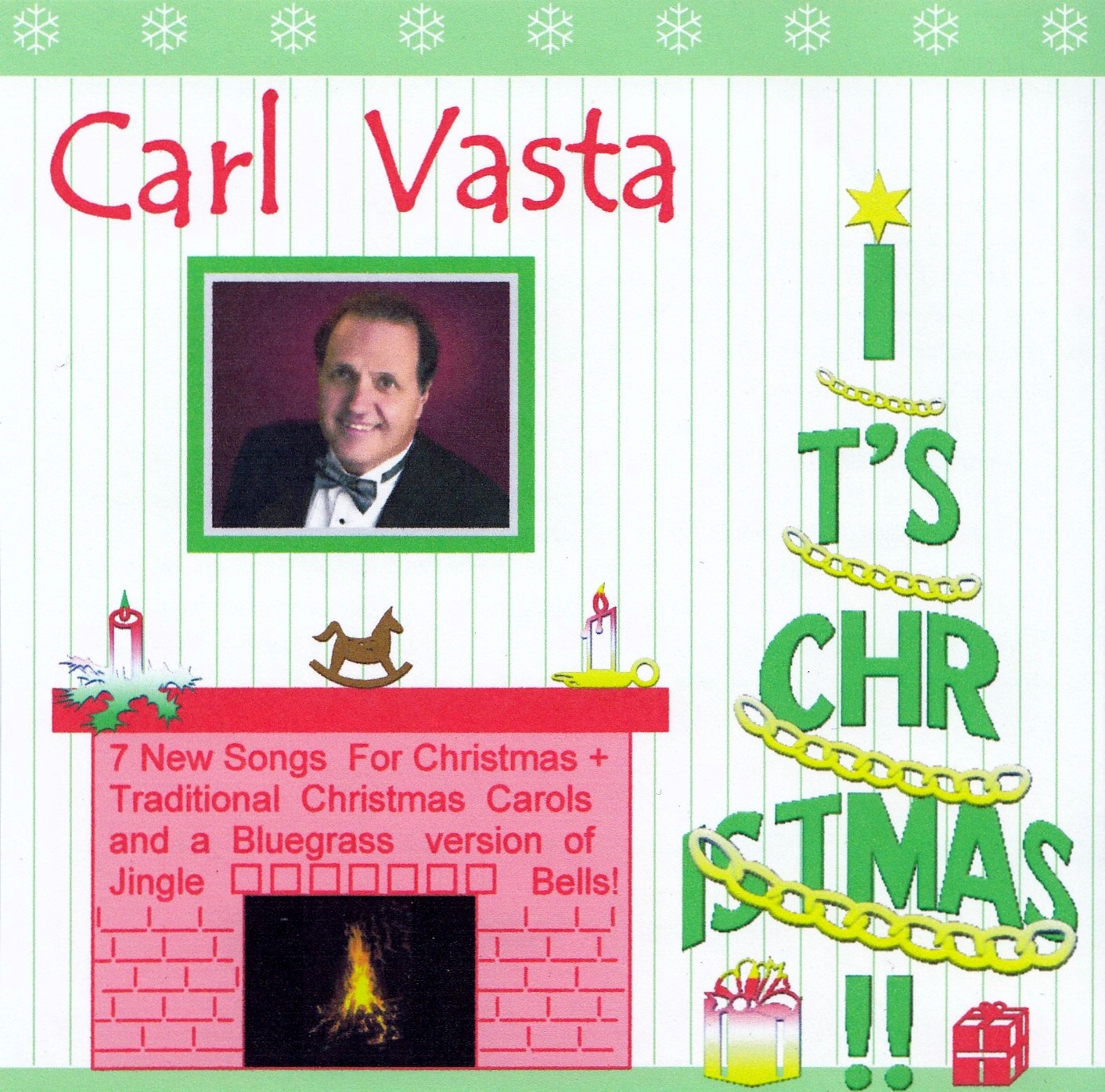 PLAY OR DOWNLOAD
The Whole 'IT'S CHRISTMAS'
MP3 and / or Video ( 10 songs )
FREE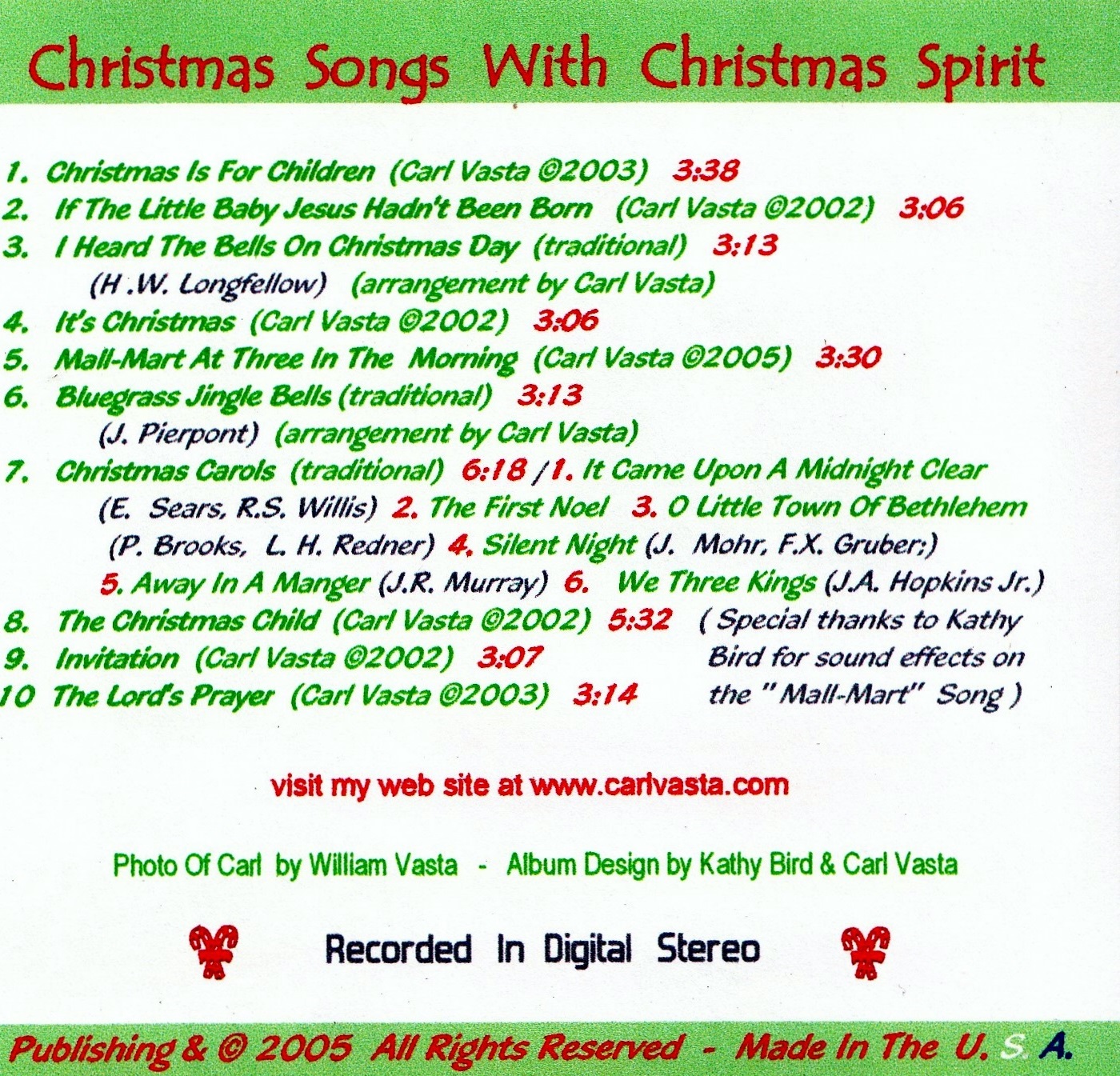 The Music Of Carl Vasta
Copyright 2004 - 2016, All rights reserved
email me at: carlvasta@outlook.com
The inspiration and the author of
all the music we compose is the LORD GOD,
He just allows us put our name on it - crv