Can Be Viewed Horizontally with Smart Phones
[ BACK TO BIBLE SEEDS HOME PAGE ]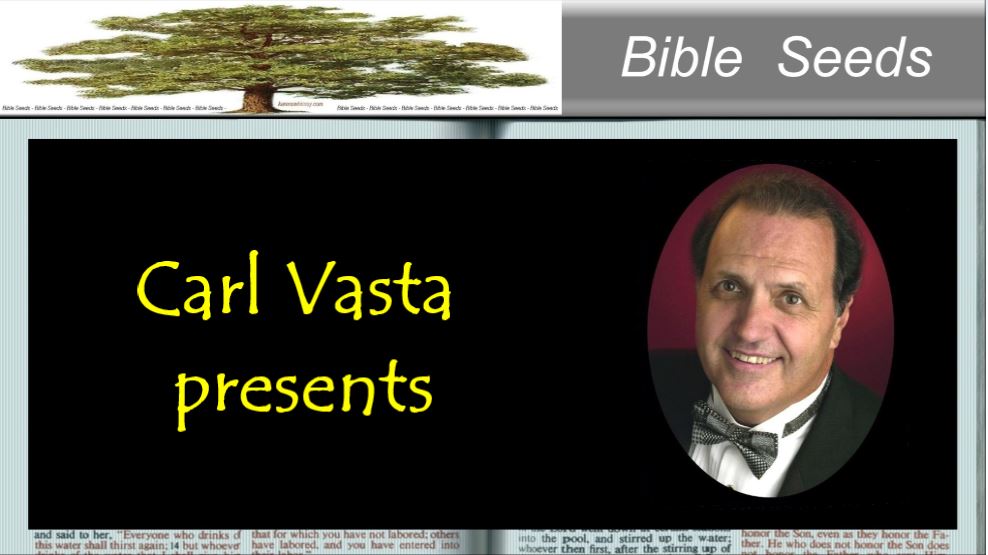 - My Santa & My Chrsitmas Music -
[ Paraphrased Quotes & Stories ]
( From Jesus - PDF File - 196kb - 48pages )
Published 2006 & 2007 by carlvasta.com
To hear the podcast
version by Carl Vasta
use the MP3 player below
[ Podcast published 12-6-2020 on Spreaker.com ]
audio run time: 15 minutes - 35 seconds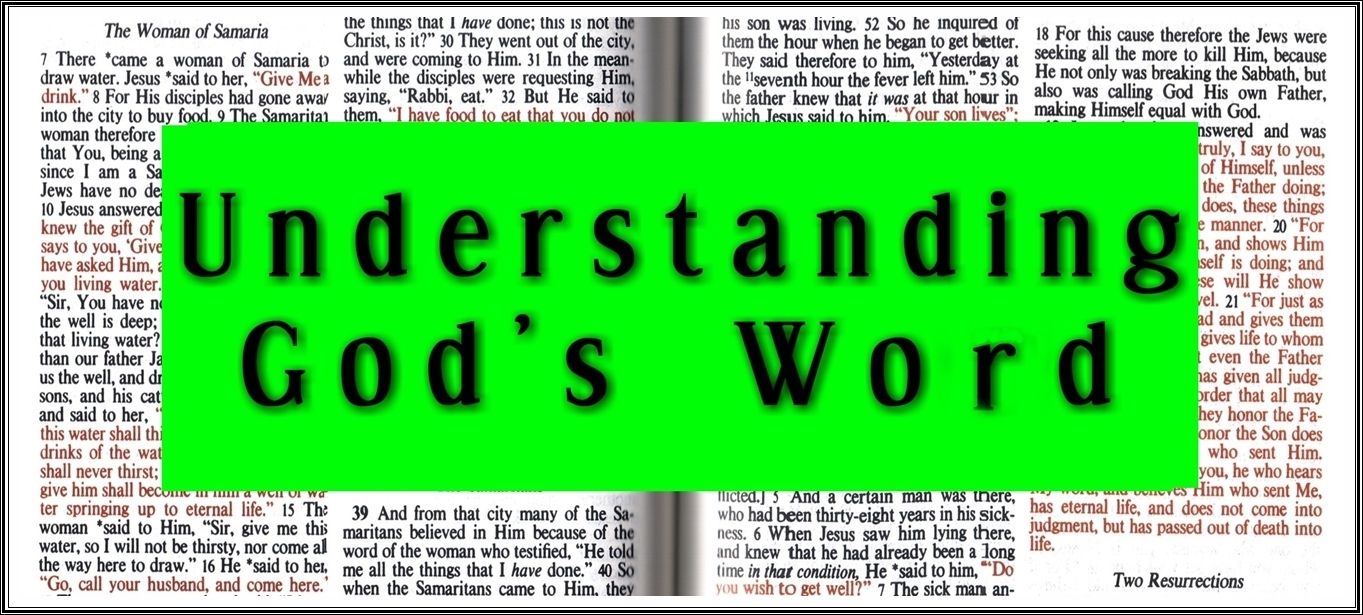 ( To download the MP3 )
right click on the player above and
"save audio as" to your computer
My Santa & My Chrsitmas Music
While many children are busy making a list of presents they would like Santa to bring them, I have a list for my Santa, who is God, the Father, Jesus the Son, and Holy Spirit.

My Santa is very different than the Christmas Santa everyone sees, because He is here with me every day, not just once a year. And He has given me many blessings that I don't deserve and withheld the punishment for the disobedience I have earned.

My list for Santa is this:

I thank you for the blessings you have already given me; my wife Mary, the woman of my heart. I thank you for her life, her love and our children that she bore.

I pray for these children, their wives and my grandchildren. And what I pray and would like for Christmas and every day after, is for:

Their well being and their protection.

Their healing and the relief of their pain.

But most of all, I pray for their salvation that they may enter your kingdom and live with you forever!

I also ask this prayer for me and all of your people in this world.

I pray for those who are in persecution because of your name and I pray for their rescue or their escape. And if it is not their fate to be rescued or escape, I pray for the strength of faith until it is their time to go to you.

I also ask these same prayers for all the people in the world that don't believe in you or are not your people, but will be!

I ask all these things in Jesus name.

And now, here are a few songs from my "It's Christmas" CD or Video that you can download free from my website: carlvasta.com.

Christmas Is For Children written and played in the back ground for narration by Carl Vasta

I Heard The Bells On Christmas Day" words by Henry Wadsworth Longfellow, and music by John Baptiste Calkin. Arranged and performed by Carl Vasta.
If The Little Baby Jesus Hadn't Been Born written and performed by Carl Vasta.
The Lord' Prayer New music written and performed by Carl Vasta. Words by Jesus.
MERRY CHRISTMAS EVERYBODY!
***************************
Enjoy Christmas Songs With Christmas Spirit
Performed By Carl Vasta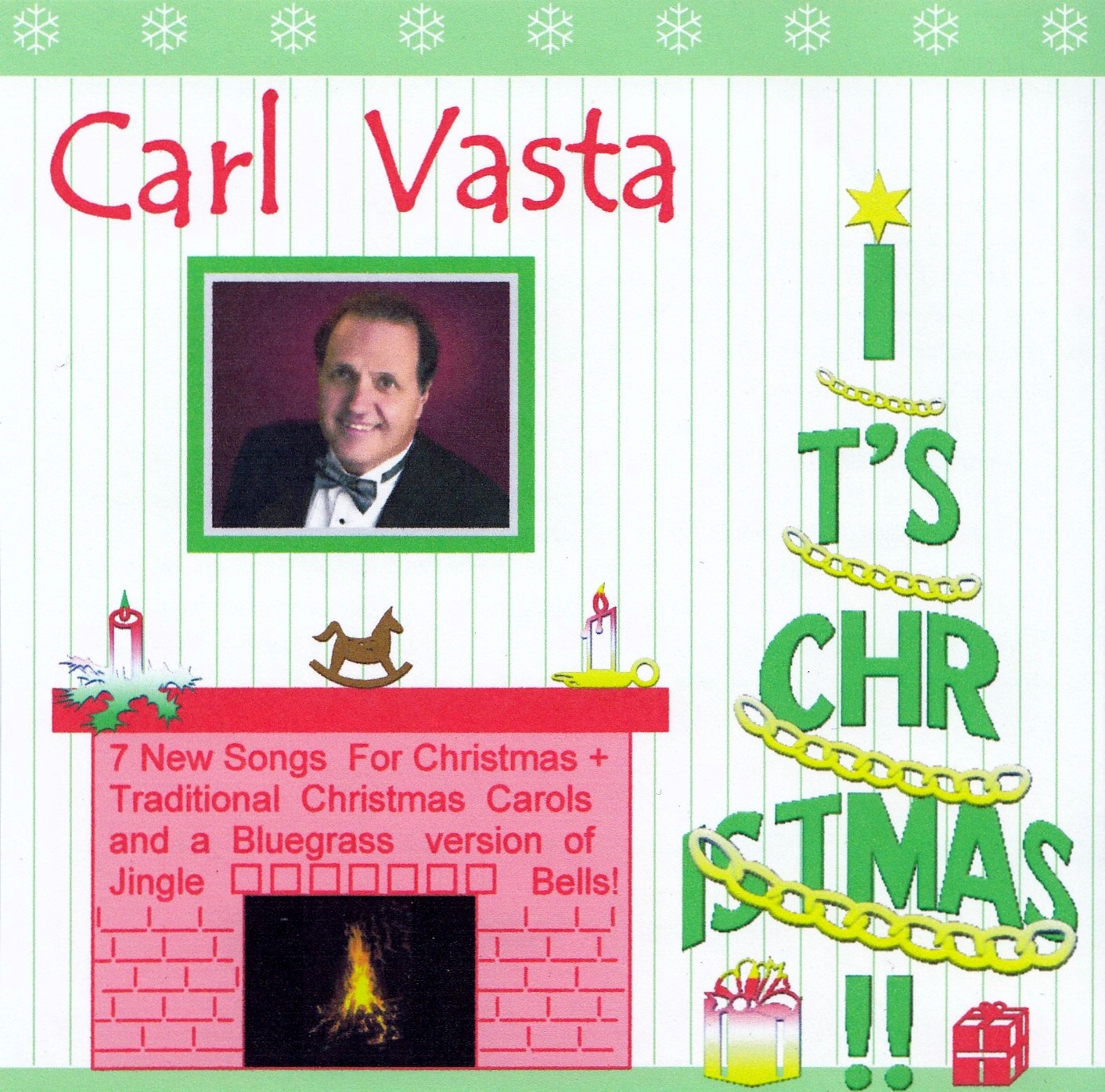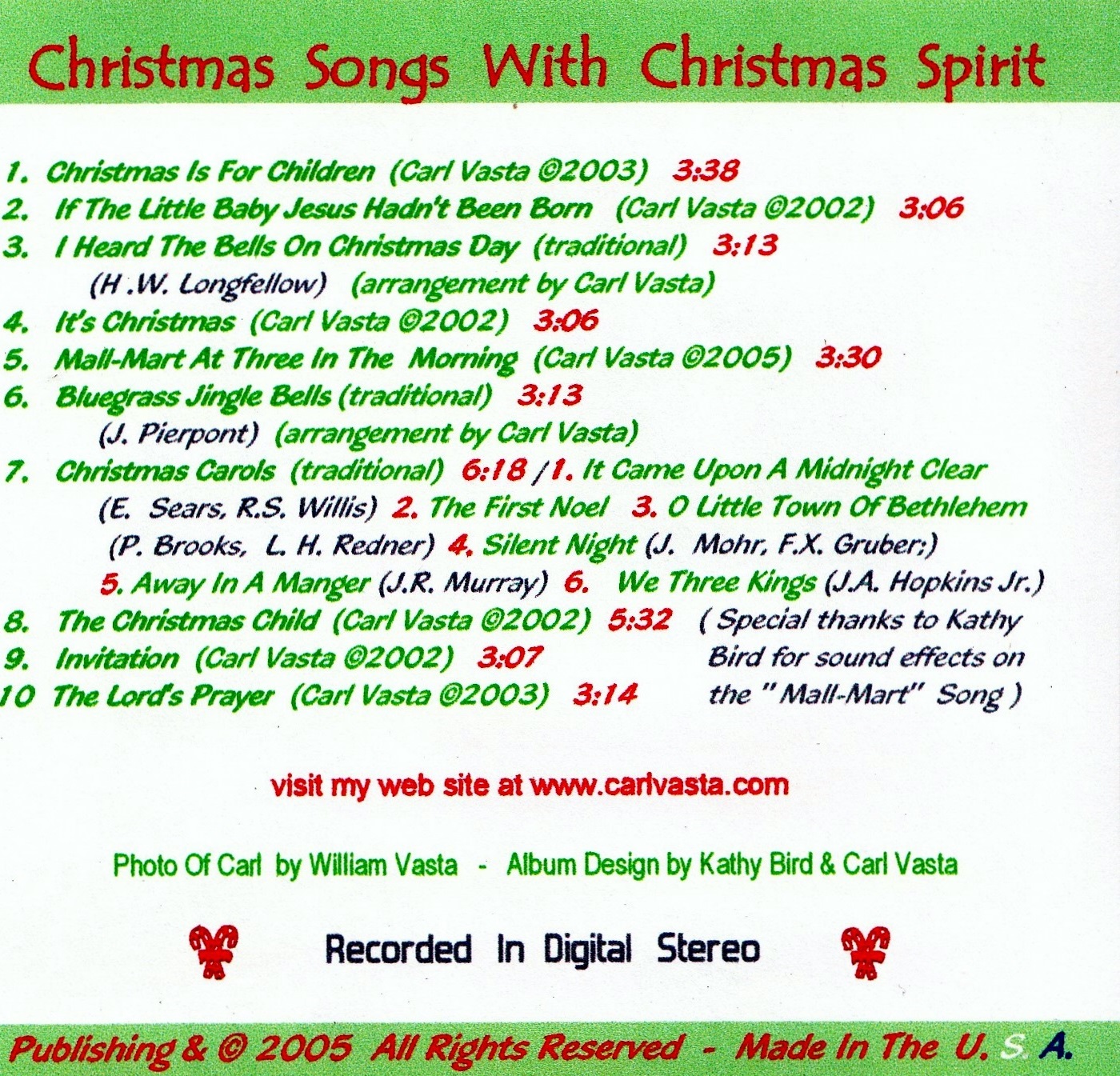 PLAY OR DOWNLOAD
The Whole 'IT'S CHRISTMAS'
MP3 and / or Video ( 10 songs )
FREE
***************************
If you don't have a bible, just use Bible Gateway

( IT'S FREE )
just enter in the top box:
any book name of the bible,

( John )


the chapter number,

( Chapter 3 )


and the verse number

( Verse 16 )


like this example ( John 3:16 )
click on the Search BibleGateway.com
and you can read or hear it read to you
***************************
Check out Carl's Christmas and Inspirational Songs,
Videos, MP3's, and Sheet Music with Midi Files
They're all FREE at
The Music Of Carl Vasta
Copyright 2004 - 2020, All rights reserved
email me at: carlvasta@outlook.com
( not receiving email from the carlvasta.com site! )