Can Be Viewed Horizontally with Smart Phones
[ BACK TO BIBLE SEEDS HOME PAGE ]
video run time: 5 minutes - 25 seconds
Sorry, your browser doesn't support HTML5 video.
The Simplicity Of Salvation
- Jesus Brings Lazarus Back To Life -
[ Paraphrased Quotes & Stories ]
( From Jesus - PDF File - 196kb - 48pages )
Published 2006 & 2007 by carlvasta.com
To hear the podcast
version by Carl Vasta
use the MP3 player below
[ Podcast published 6-21-2020 on Spreaker.com ]
audio run time: 11 minutes - 00 seconds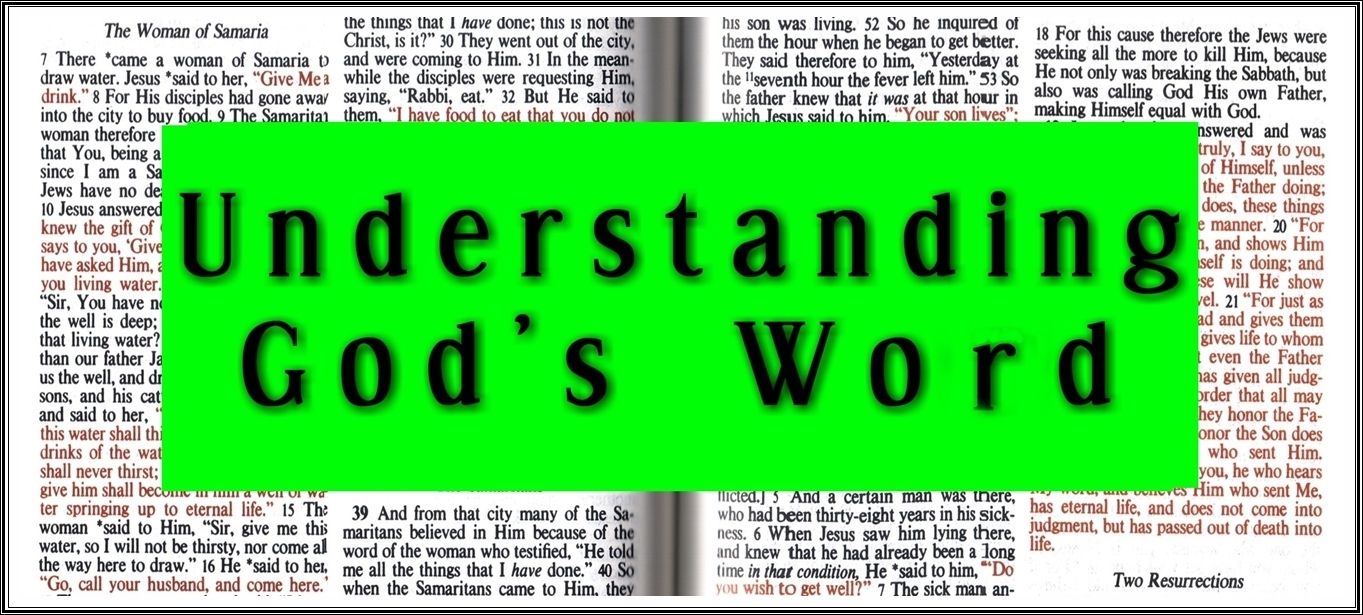 ( To download the MP3 )
right click on the player above and
"save audio as" to your computer
Jesus Brings Lazarus Back To Life
A friend of Jesus named Lazarus was sick and about to die. The sisters of Lazarus, Martha and Mary, sent word to Jesus to come and heal him, but he stayed where he was two more days saying to his disciples, "The final result of this sickness will not be the death of Lazarus; this has happened in order to bring glory to God, and it will be the means by which the Son of God will receive glory." AUTHOR'S NOTE: ( All could believe that God sent his son Jesus, and gave him authority over death! )

Jesus told his disciples he was going to Judea, because Lazarus had fallen asleep and he was going to wake him. The disciples reminded Jesus that the people in that area wanted to stone him and if Lazarus was just sleeping, he would wake up!

So Jesus told them plainly, "Lazarus is dead, but for your sake I am glad that I was not with him, so that you will believe."
Lazarus had been buried four days when Jesus had arrived and many Judeans had come to comfort Martha and Mary. When Martha heard that Jesus was there, she went out to meet him while Mary remained in the house. Martha said to Jesus, "If you had been here, Lord, my brother would not have died, but I know that even now God will give you what ever you ask him for."
"Your brother will rise to life," Jesus told her. "I know," she replied, "that he will rise to life on the last day." Jesus said to her,
"I am the resurrection and the life.

Whoever believes in me will live
even though he dies;

and whoever lives and believes
in me will never die.
Do you believe this?"

"Yes, Lord!" she answered. I do believe that you are the Messiah, the Son of God, who was to come into the world."
Then Mary came from the house and said the same words as Martha, 'If you had been here, my brother would not have died'.
Jesus asked where Lazarus was buried and had them remove the large stone covering the cave. Martha told Jesus that there would be a bad odor because Lazarus had been buried four days ago.

Jesus said to her, "Didn't I tell you that you would see God's glory if you believed?"

Then Jesus looked up and said, "I thank you, Father, that you listen to me. I know that you always listen to me, but I say this for the sake of the people here, so that they will believe that you sent me."

After he had said this, he called out in a loud voice, "Lazarus come out!"

He came out, his hands and feet wrapped with strips of linen, and a cloth around his face.

Jesus said to them,"Take off the grave clothes and let him go."
New Testament, Book Of John, Chapter 11, Verses 1-44
Get a bible and start reading the truth!
If you don't have a bible, you can read and listen to the overview of my "Storyline Of The Bible" ( 19 easy to read pages that take you from Genesis through Revelation ) I have this on my website www.carlvasta.com and YouTube. If you are following along with a bible, there are Book, Chapter, and Verse references on each page and you can download the whole PDF from my website.( ALL FREE )

There is also my "Paraphrased Quotes And Stories From Jesus" with Book, Chapter, and Verse references on each page and a whole PDF. ( ALL FREE )
If you ever wanted to know what the Bible
is all about, here is your chance!
If you don't have a bible,
use Bible Gateway
( IT'S FREE )
just enter in the top box:
any book name of the bible, ( John )
the chapter number, ( Chapter 3 )
and the verse number ( Verse 16 )
like this example ( John 3:16 )
click on the Search BibleGateway.com
and you can read or hear it read to you
***************************
Check out Carl's Christmas and Inspirational Songs,
Videos, MP3's, and Sheet Music with Midi Files
They're all FREE at
The Music Of Carl Vasta
Copyright 2004 - 2020, All rights reserved
email me at: carlvasta@outlook.com
( not receiving email from the carlvasta.com site! )