Can Be Viewed Horizontally with Smart Phones
[ BACK TO BIBLE SEEDS HOME PAGE ]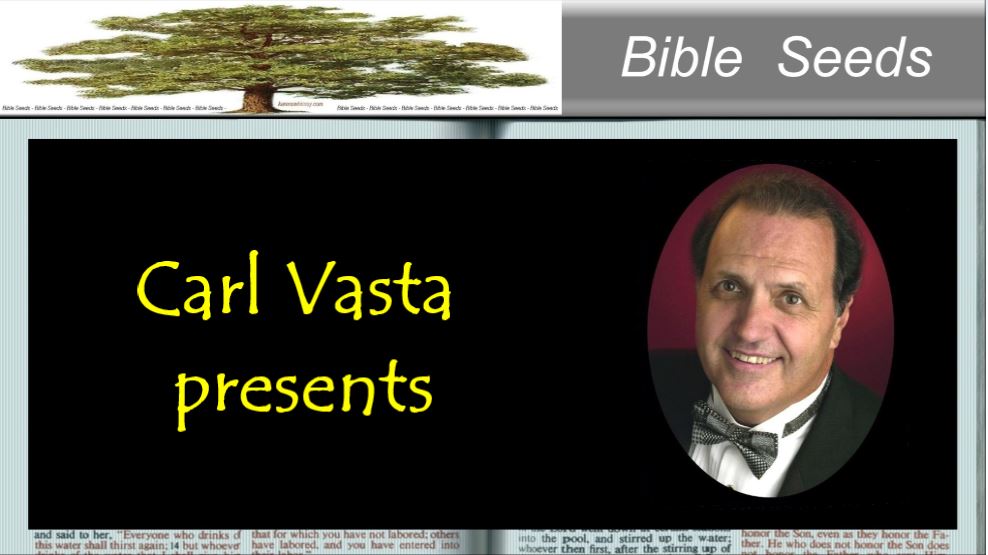 - IT'S CHRISTMAS Podcast -
[ Paraphrased Quotes & Stories ]
( From Jesus - PDF File - 196kb - 48pages )
Published 2006 & 2007 by carlvasta.com
To hear the podcast
version by Carl Vasta
use the MP3 player below
[ Podcast published 12-20-2020 on Spreaker.com ]
audio run time: 43 minutes - 23 seconds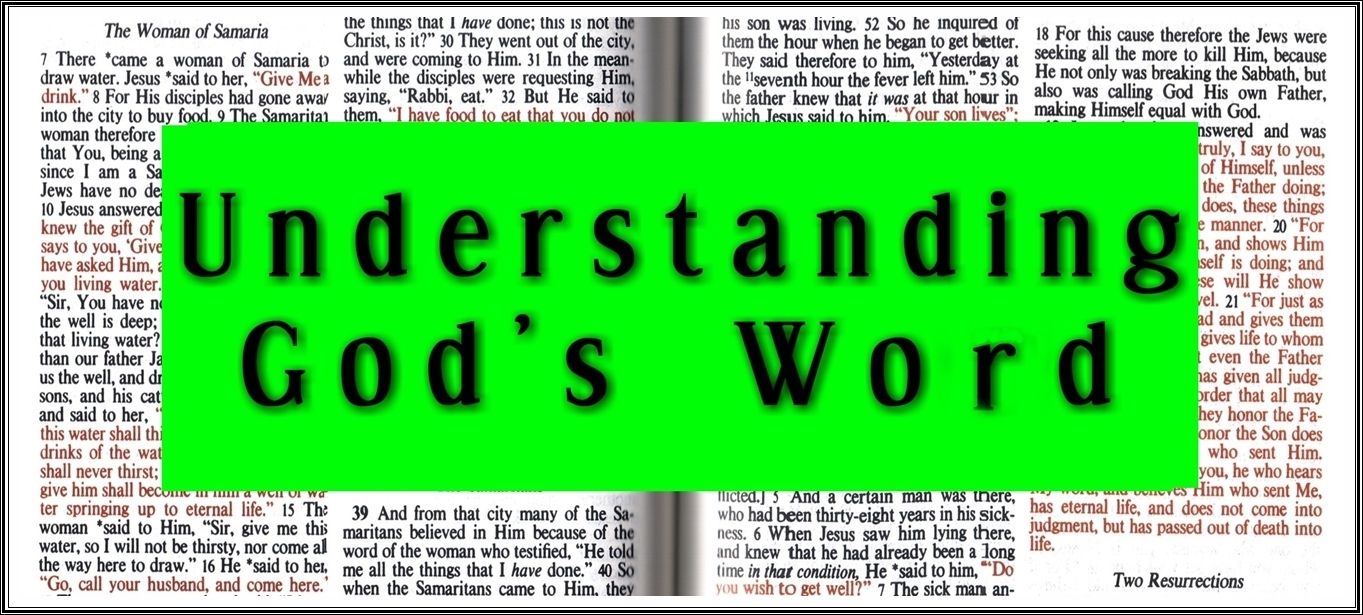 ( To download the MP3 )
right click on the player above and
"save audio as" to your computer
It's & Chrsitmas Podcast
This Friday will be Christmas day, a day for celebration not only by the children of the world, but by God's children of faith.

In many different religions around the world we see ordinary people going to extreme actions. The outstretched arms reaching up and pleading to be held and accepted by their deity or God, like a newborn baby crying to be picked up and hugged by their parents!

Meanwhile, our Father in heaven reaches down to us ordinary people, delivering a newborn baby named Jesus His Son, and asks us to believe what he will say to us.
Celebrate This!
"For God so loved the world,
that He gave His only begotten Son,
that whoever believes in Him
should not perish,
but have eternal life."

John; Chapter 3: Verse 16

AND

"I am the resurrection and the life.
Whoever believes in me
will live even though he dies;
and everyone who lives
and believes in me
will never die."

John; Chapter 11: Verses 25-26

To help you celebrate,
I am including with this broadcast
Christmas Music With Christmas Spirit,
my album, CARL VASTA - IT'S CHRISTMAS.


You can download this MP3
or my IT'S CHRISTMAS Video
free at my website:
www.carlvasta.com
***************************
Enjoy Christmas Songs
With Christmas Spirit
Performed By Carl Vasta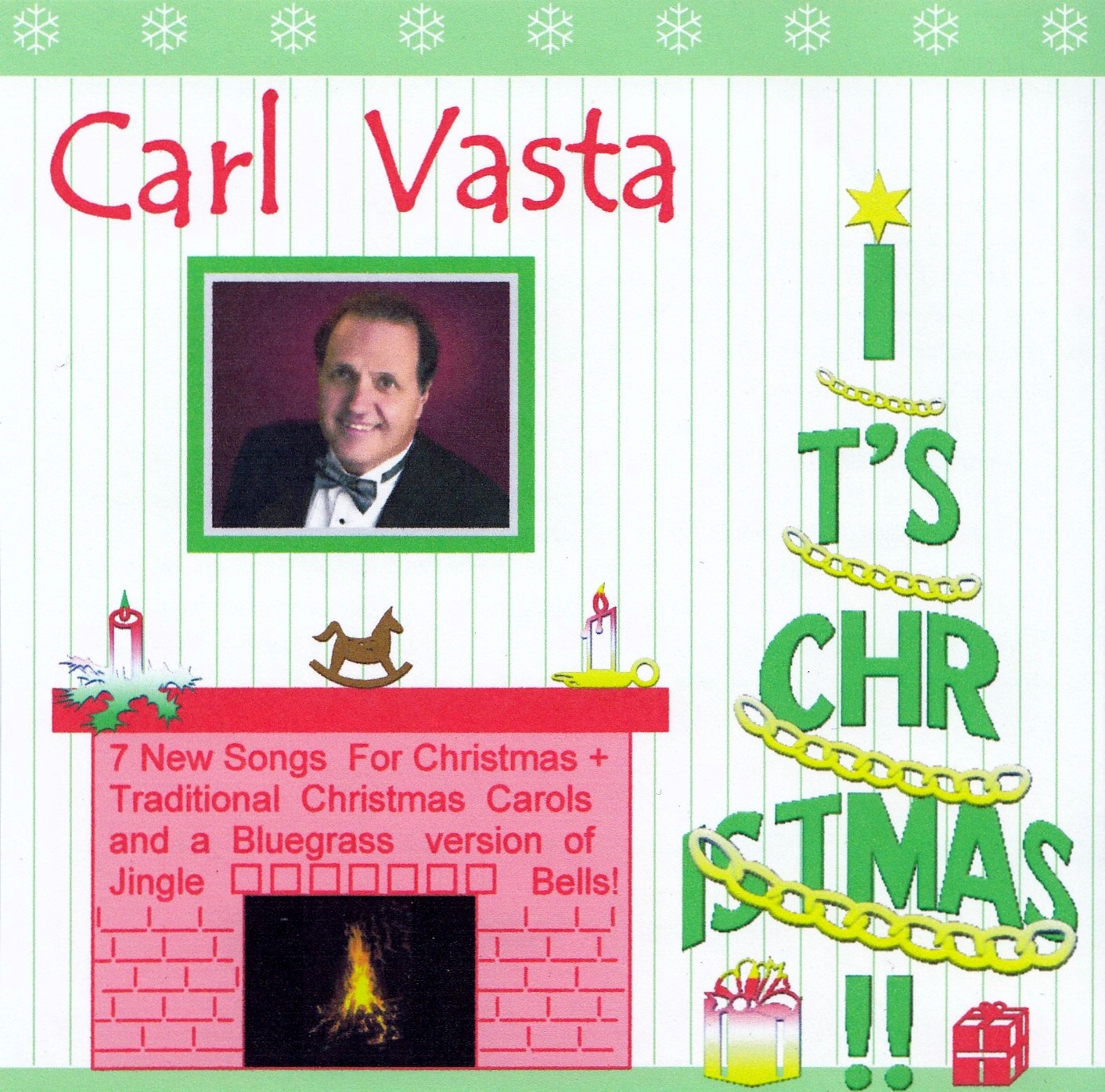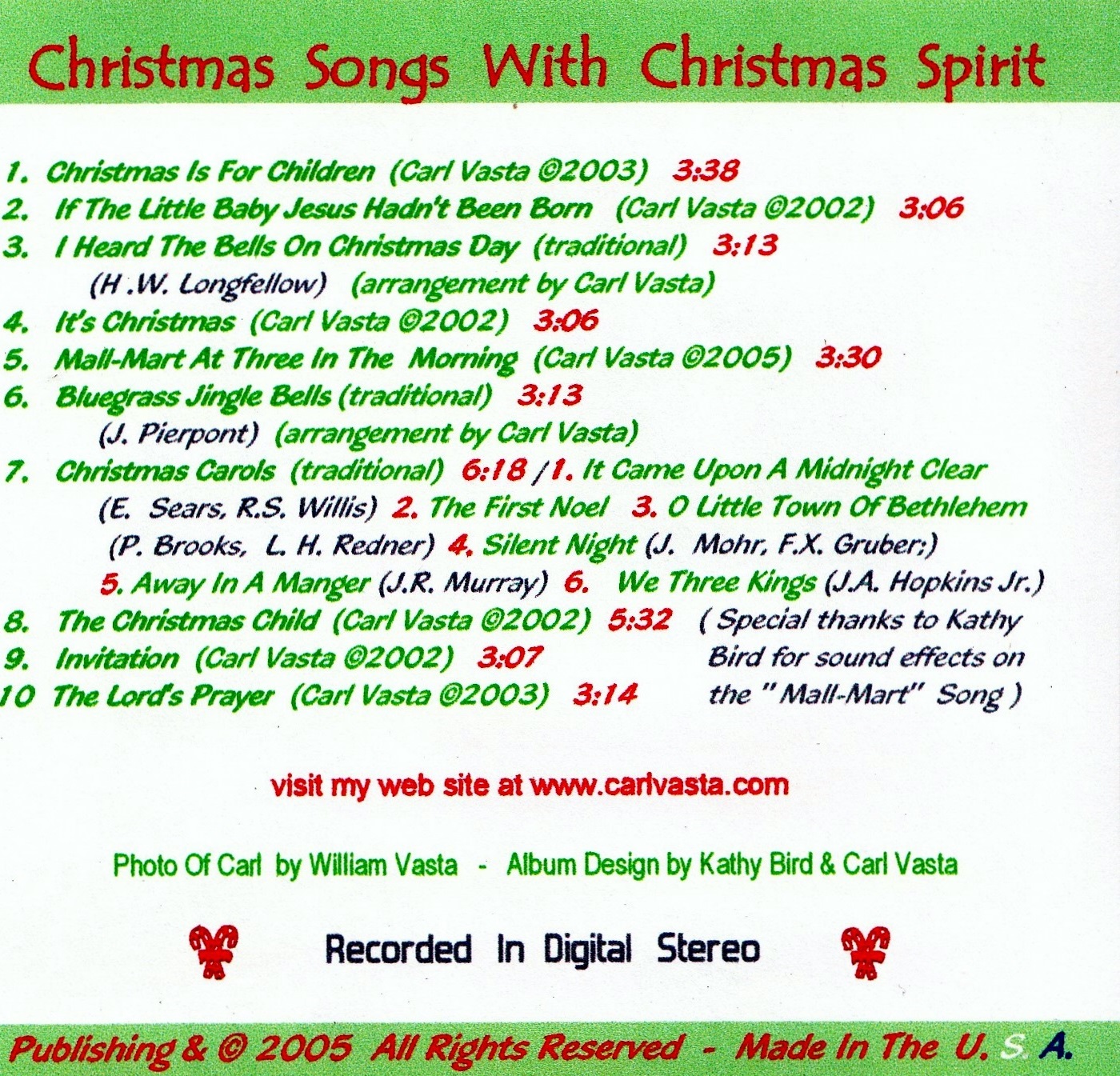 PLAY OR DOWNLOAD
The Whole 'IT'S CHRISTMAS'
MP3 and / or Video ( 10 songs )
FREE
***************************
If you don't have a bible, just use Bible Gateway

( IT'S FREE )
just enter in the top box:
any book name of the bible,

( John )


the chapter number,

( Chapter 3 )


and the verse number

( Verse 16 )


like this example ( John 3:16 )
click on the Search BibleGateway.com
and you can read or hear it read to you
***************************
Check out Carl's Christmas and Inspirational Songs,
Videos, MP3's, and Sheet Music with Midi Files
They're all FREE at
The Music Of Carl Vasta
Copyright 2004 - 2020, All rights reserved
email me at: carlvasta@outlook.com
( not receiving email from the carlvasta.com site! )