Can Be Viewed Horizontally with Smart Phones
[ BACK TO THE CHRISTMAS PAGE ]
Bluegrass Jingle Bells
( Copyright 2004 by Carl Vasta - All Rights Reserved )
The song "Jingle Bells,"
Words & Music by James Pierpont, 1859
This song is arranged and performed by
Carl Vasta from his CD "It's Christmas"
video run time: 2 minutes - 50 seconds

Sorry, your browser doesn't support HTML5 video.
You can hear this song by clicking on the video
or using the player below.
mp3...Bluegrass Jingle Bells...mp3
Selecting a MP3 link
The 80kps link is stereo and best for dial-up. The 128kbs is stereo and usually the default for MP3s. The 320kbs is stereo and closest to the quality of a CD and works best if you have broadband.
To download the MP3
Right click on an MP3 link above or the player and "save target as" or "audio" to your computer
Dashing through the snow,
in a one horse open sleigh,
O'er the fields we go, laughing all the way;
Bells on bob-tail ring, making spirits bright,
What fun it is to ride and sing
a sleighing song to-night

Jingle bells, jingle bells,
jingle all the way
Oh what fun it is to ride
In a one horse open sleigh

Jingle bells, jingle bells,
jingle all the way
Oh what fun it is to ride
In a one horse open sleigh

2.) A day or two ago,
I thought I'd take a ride,
And soon Miss Fanny Bright
Was seated by my side
The horse was lean and lank
Misfortune seemed his lot
He got into a drifted bank,
And we, we got upsot (chorus)

3.) A day or two ago
The story I must tell
I went out on the snow
And on my back I fell
A gent was riding by
In a one-horse open sleigh,
He laughed as there I sprawling lie
But quickly drove away (chorus)

4.) Now the ground is white
Go it while you're young,
Take the girls tonight
And sing this sleighing song
Just get a bobtailed bay
Two forty as his speed
Hitch him to an open sleigh
And crack! you'll take the lead (chorus)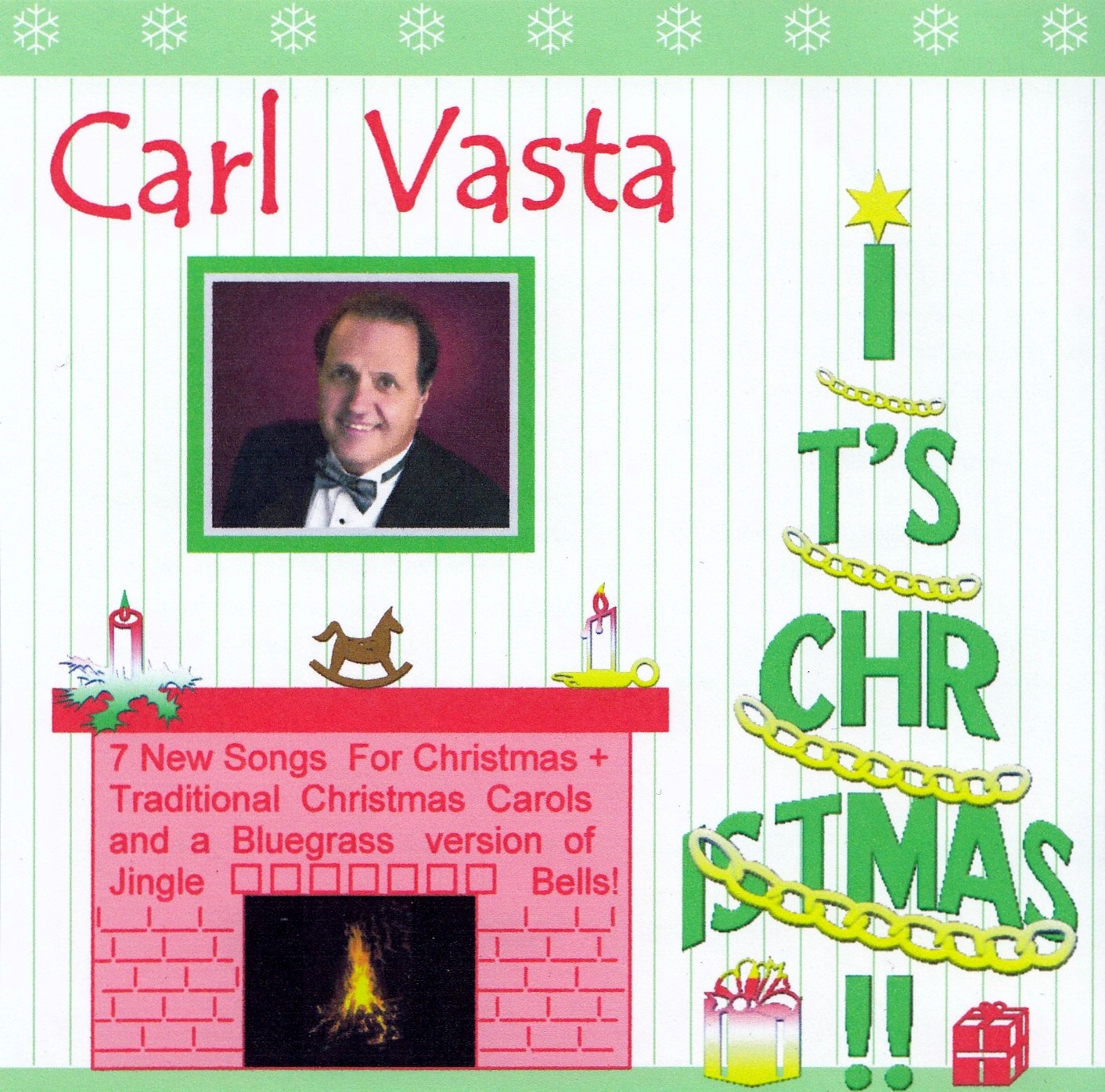 PLAY OR DOWNLOAD
The Whole 'IT'S CHRISTMAS'
MP3 and / or Video ( 10 songs )
FREE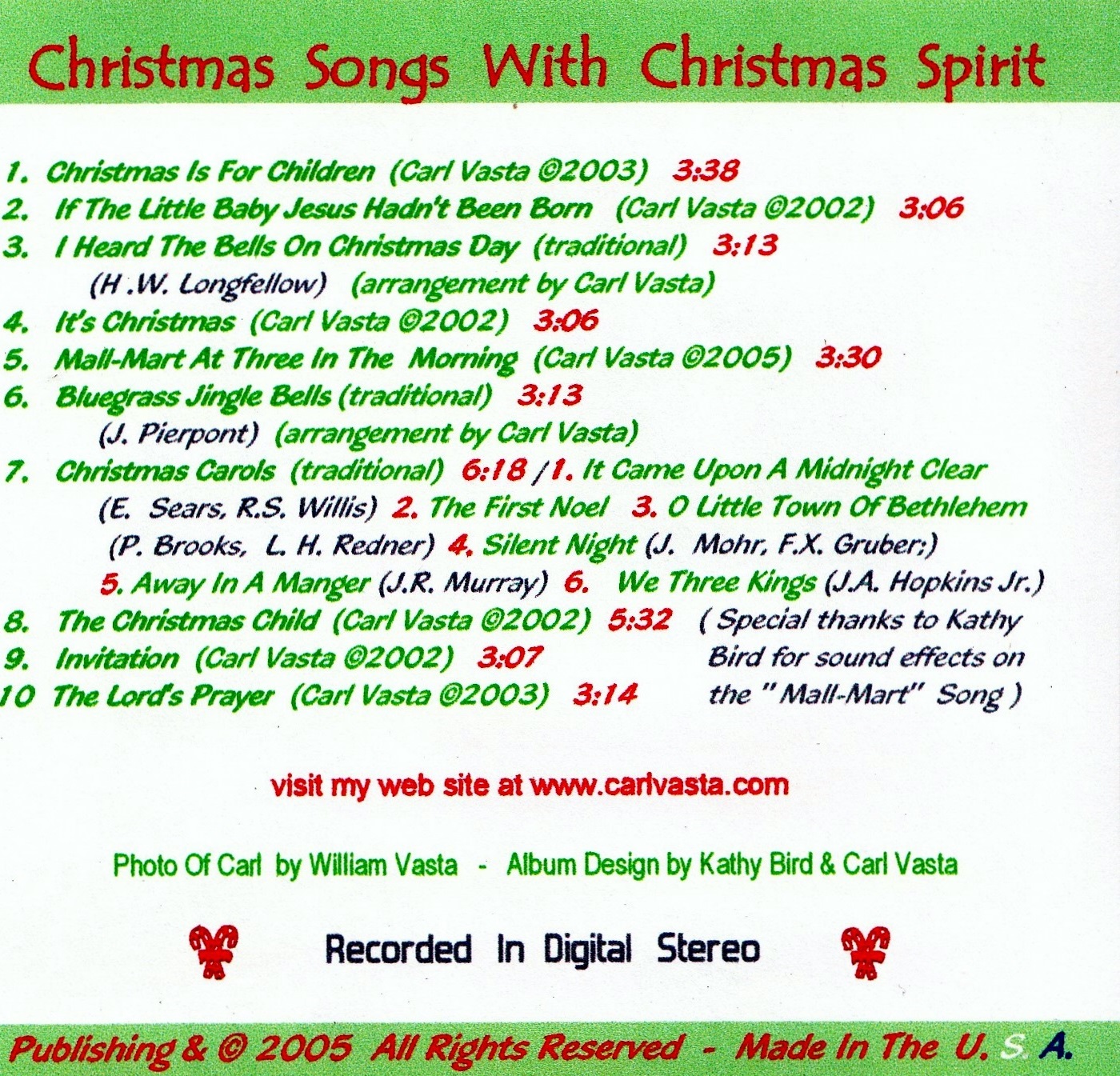 The Music Of Carl Vasta
Copyright 2004 - 2016, All rights reserved
email me at: carlvasta@outlook.com
The inspiration and the author of
all the music we compose is the LORD GOD,
He just allows us put our name on it - crv