Can Be Viewed Horizontally with Smart Phones
[ BACK TO BIBLE SEEDS HOME PAGE ]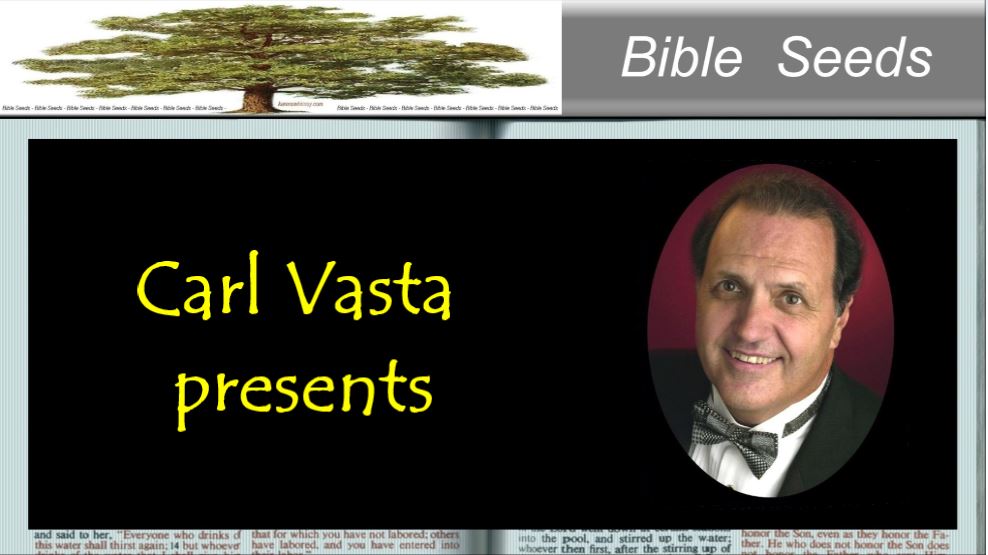 - APPLYING PRAYER -
TO YOUR LIFE
[ Paraphrased Quotes & Stories ]
( From Jesus - PDF File - 196kb - 48pages )
Published 2006 & 2007 by carlvasta.com
To hear the podcast
version by Carl Vasta
use the MP3 player below
[ Podcast published 9-20-2020 on Spreaker.com ]
audio run time: 19 minutes - 04 seconds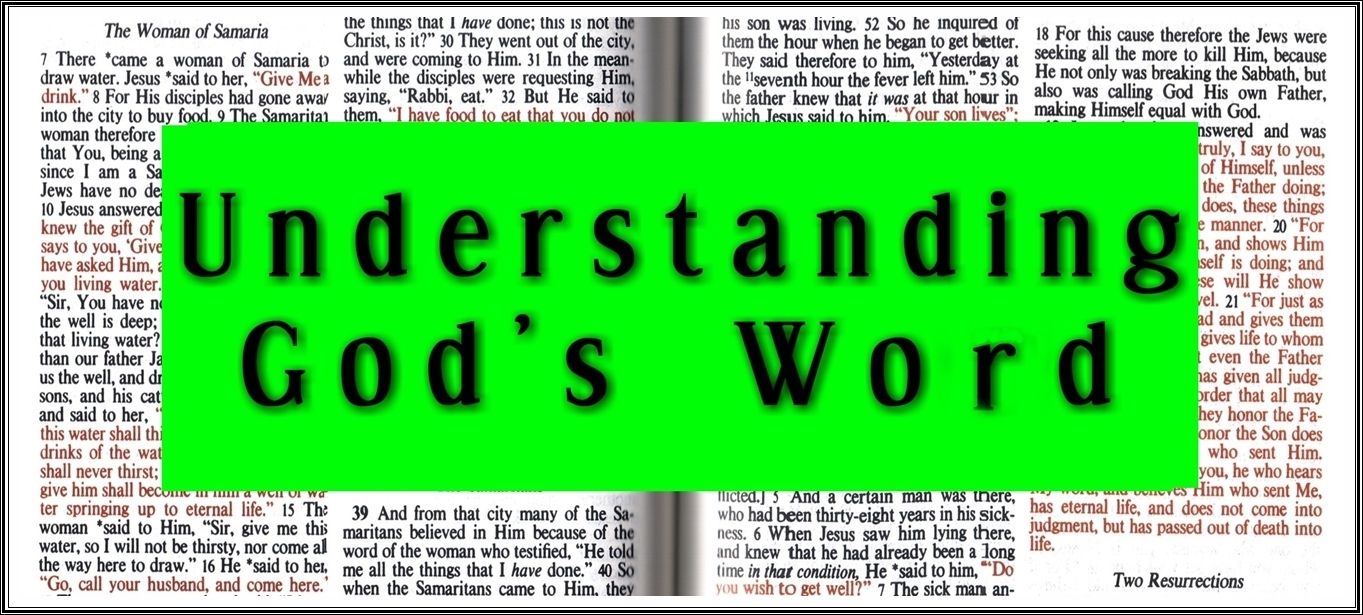 ( To download the MP3 )
right click on the player above and
"save audio as" to your computer
Applying Prayer To Your Life
This world seems to be getting more crazy every day and we feel the effects more and are frightened of people or situations that can cause us trouble.

Small things like being taken to task about wearing masks or political shirts and hats that now seem to cause violent reactions from those around us.

They used to be fun and humorous, but not anymore. Add this to the stress of daily life; worry about making a living, paying bills, shopping, raising kids, and the relationship that exist between a husband and wife and relatives.

Its important to try to keep things light and find humor in our daily life but we also have to remember we only have control of one day at a time.

We cannot change the things that happened yesterday, so no amount of worrying or grieving can change that past. We can't pray to the LORD to change the past for us, but we can pray that we might be able to understand our past.

• One reason is so we don't make the same bad mistakes we made before.

• And the second reason is that we may come to an awareness about ourselves and the people we know.

We don't know what is coming for us tomorrow so how can we be prepared for uncertainty?

People worry themselves needlessly trying to guess what they will do or use in the future. Most of things we acquire end up being wasted or having stuff we don't need! The only time we have control of our lives is TODAY!

In the book of Matthew, Chapter 6, Verse 34, Jesus tells us, "Do not worry about tomorrow's trouble; live one day at a time and know that each day will bring its own challenge."


The Theologian Reinhold Neibuhr was the author this full version of
"THE SERENITY PRAYER"

God, give us grace to accept with serenity
the things that cannot be changed,
Courage to change the things
which should be changed,
and the Wisdom to distinguish
the one from the other.

Living one day at a time,
Enjoying one moment at a time,
Accepting hardship
as a pathway to peace
Taking, as Jesus did,
This sinful world as it is,
Not as I would have it,

Trusting that You will
make all things right,
If I surrender to Your will,
So that I may be
reasonably happy in this life,
And supremely happy
with You forever in the next. Amen
What Does It Mean
To Apply Prayer To Your Life
You will start to experience something new and will start to have a daily meaningful relationship with the Father.

What does this mean exactly? Because of your faith in Jesus, you will able to come to God in a personal way! You will wake up in the morning and realize that there is always someone with you to start your day.

God is a personal relationship! No one else knows your thoughts except God the Father, Jesus the Son, the Holy Spirit, and you.

He knows what you are concerned about! You show Him your faith when you tell Him how you feel and ask for His help. For example you might say:

"Father, please help me get to work safely today, and help me to do a good job and bring me back home safely. I ask this in your son Jesus' name."

OR

"Father, please help me as I go shopping and get the food my family needs. Help me get to the stores and back home safely. I ask this in Jesus' name."

When you talk to God like this, you are also praying. When you ask Him for help, you can expect Him to help you, but according to His will! What does that mean?

You would not give your children things that would do them harm and God watches out for you too! You can expect his protection like children expect protection from their parents. Sometimes His protection is to make you aware of a situation and.....
ITS UP TO YOU -
not to put yourself in danger or trouble!
There are times when God has his angels save you from a situation. You may not be able to explain what happened, but you know beyond a shadow of a doubt that it was God's work. How or why He saved you may have no other explanation! Only God knows the 'reasons' and the 'whys'. Just trust Him and thank Him for taking care of you!

When you find yourself angry, or tempted to do anything against your faith, or your thoughts are centered on revenge, speak to God, "Please Father, forgive my thoughts and help me to do your will always! I ask this in your son Jesus name."

Whatever you do, don't stop praying! For yourself, for your wife, for your children, for your parents, or for your friends!

Pray every day when you wake up, talk to God throughout the day, and thank him for his help today, every night before you go to sleep!

This is one of my daily prayers for my family and all of us who are in the family of Christ.
"Father, I pray for the children,
you gave me to raise
but I know you raised them.
I pray for them,
their wives and their children
I pray for their well being
I pray for their healing
and the relief of their pain
But most of all,
I pray for their salvation,
through your son Jesus,
that they may enter your kingdom
Let your mercy rest upon their souls
for the day of Judgement
and upon the souls of their loved ones
I pray this same prayer for me
and all of your people on this Earth and above
I pray a special prayer for all those
suffering persecution for your name
and I pray for their rescue or escape
And if it is not their fate
I pray for the strength
of their faith until their time
I also pray for all of the people here
who are not your people but WILL BE!
I ask all these things
in your son Jesus name
Amen
And here is a prayer that I found in my wife's night stand, after Mary went to Jesus.

It has no author and I searched to see if I could find the author and like so many good songs and writings I've discovered that some of the best are written by A-nonamous. ... like the tune for "Danny Boy" or "Greensleeves" which is also is the tune for "What Child Is This", a Christmas song.

I think this would be a waste to keep this hidden and I know that GOD knows the author and they will be rewarded for their composition.

This is called a "A Family Prayer" and I have included it on my website and even made it available as a PDF you can print out FREE, on an 8 x 10 paper to hang on the wall. It is good for a "Thanksgiving" or "Christmas" table prayer when the family is gathered there.
A Family Prayer
**************************************


Lord, bless our family
All of us now together
Those who are far away
All who are gone back to you
May we know joy
May we bear our sorrows
in patience
Let love guide our understanding
Of one another
Let us be grateful to each other
We have all made each other
what we are
Heavenly Father,
watch over our family
We ask this in your son Jesus name
And now we finish this podcast by presenting one of the best prayers given to us by Jesus.

The is called the "Lord's Prayer" This is also on my website and it is presented to you as a song.

The LORD gave me the melody but the words are his. It can be downloaded FREE as a MP4 video, MP3, Sheet Music, or as a Instrumental Midi or MP3 of the Midi on my website carlvasta.com

I would like to remind you that the inspiration and the author of all the music we compose is the LORD GOD, He just allows us put our name on it.

So here is "The Lord's Prayer" written and performed by me, Carl Vasta
Check out Carl's Christmas and Inspirational Songs,
Videos, MP3's, and Sheet Music with Midi Files
They're all FREE at
The Music Of Carl Vasta
Copyright 2004 - 2020, All rights reserved
email me at: carlvasta@outlook.com
( not receiving email from the carlvasta.com site! )